Charles Bray
Charles Bray was a prosperous ribbon manufacturer who owned the Coventry Herald newspaper. He used the wealth generated from his businesses to establish non religious public schools and to try to bring about beneficial changes in many other aspects of society. He helped to found The Coventry Labourers & Artisans Co-operative Society which provided gardens for working men and a co-op store.
Painting and photograph of Charles Bray
Bray married Caroline (Cara) Hennell in 1836. Their home, Rosehill, became a centre for radical thinking on religion and politics.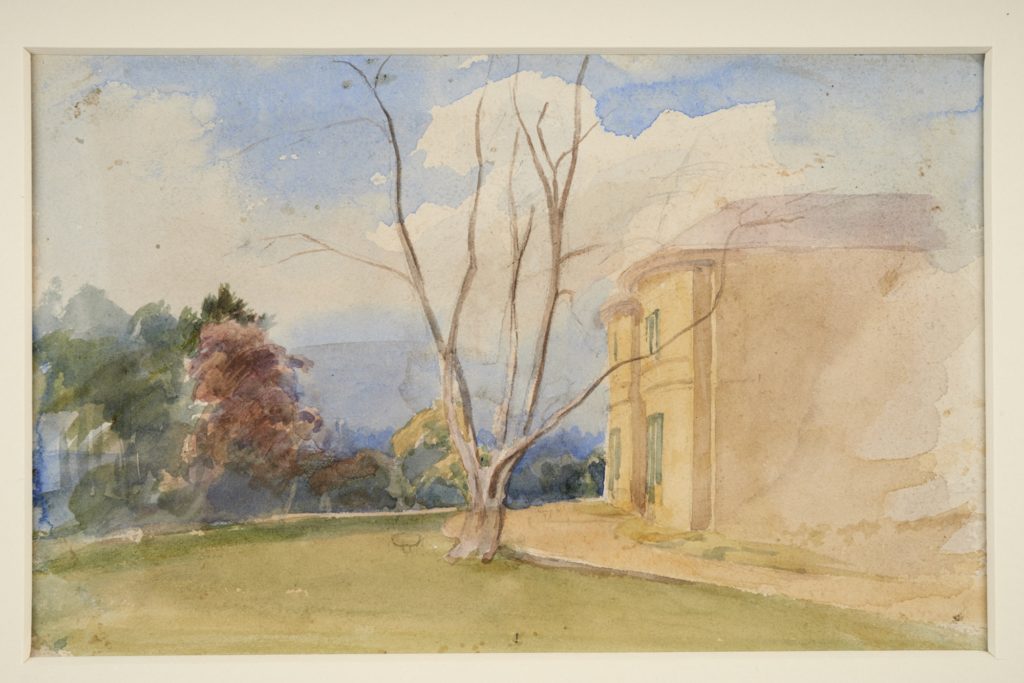 From 1841 to 1849 George Eliot lived with her father in a grand house just off the main road in Foleshill, then a village near the city of Coventry. While in Coventry George Eliot became friends with radical intellectuals known as the Rosehill Circle – headed by Cara and Charles Bray.
Her growing friendship with the Brays led to George Eliot being commissioned to translate from the German Strauss' sensational volume 'The Life of Jesus, Critically Examined'.
The end of her time in Coventry was overshadowed by her father's illness and death. This led to the Bray's taking George Eliot on a continental tour which began her move from the Midlands to London and the launch of her literary career.