George Eliot Country
Discover the real life places around North Warwickshire which inspired George Eliot. This beautifully illustrated trail guides you around places of importance in Eliot's life and works, through highlights from the collections.
Click on the image to explore the trail or download a pdf version using the link below.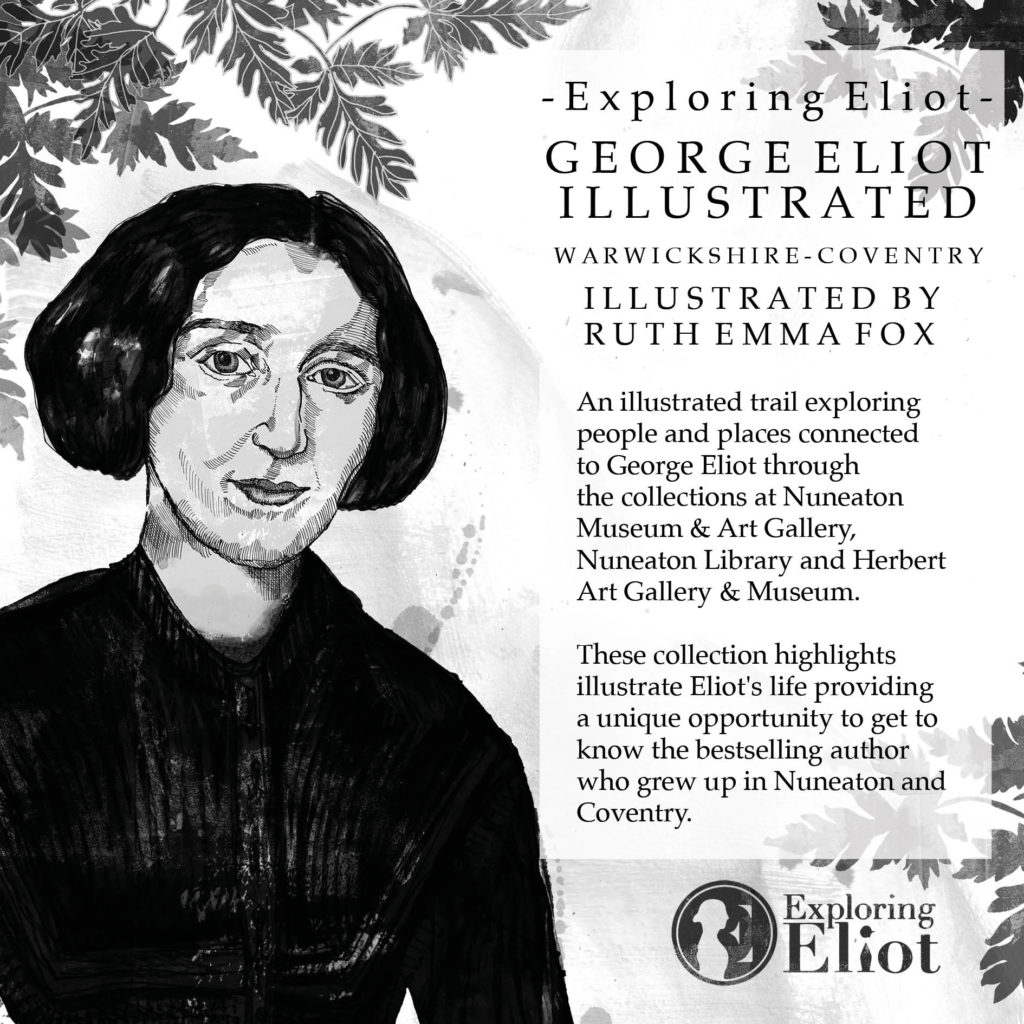 Visit Warwickshire for an online tour of the county's George Eliot sites and wider literary links.